On Tuesday, 11th April, iRacing and Orontes Games announced ExoCross, a futuristic off-road racing title that will release later this year.
Previously known as DRAG, ExoCross will be porting from PC to consoles in the future release as well. Here's everything you need to know about the upcoming title.
WHAT IS EXOCROSS?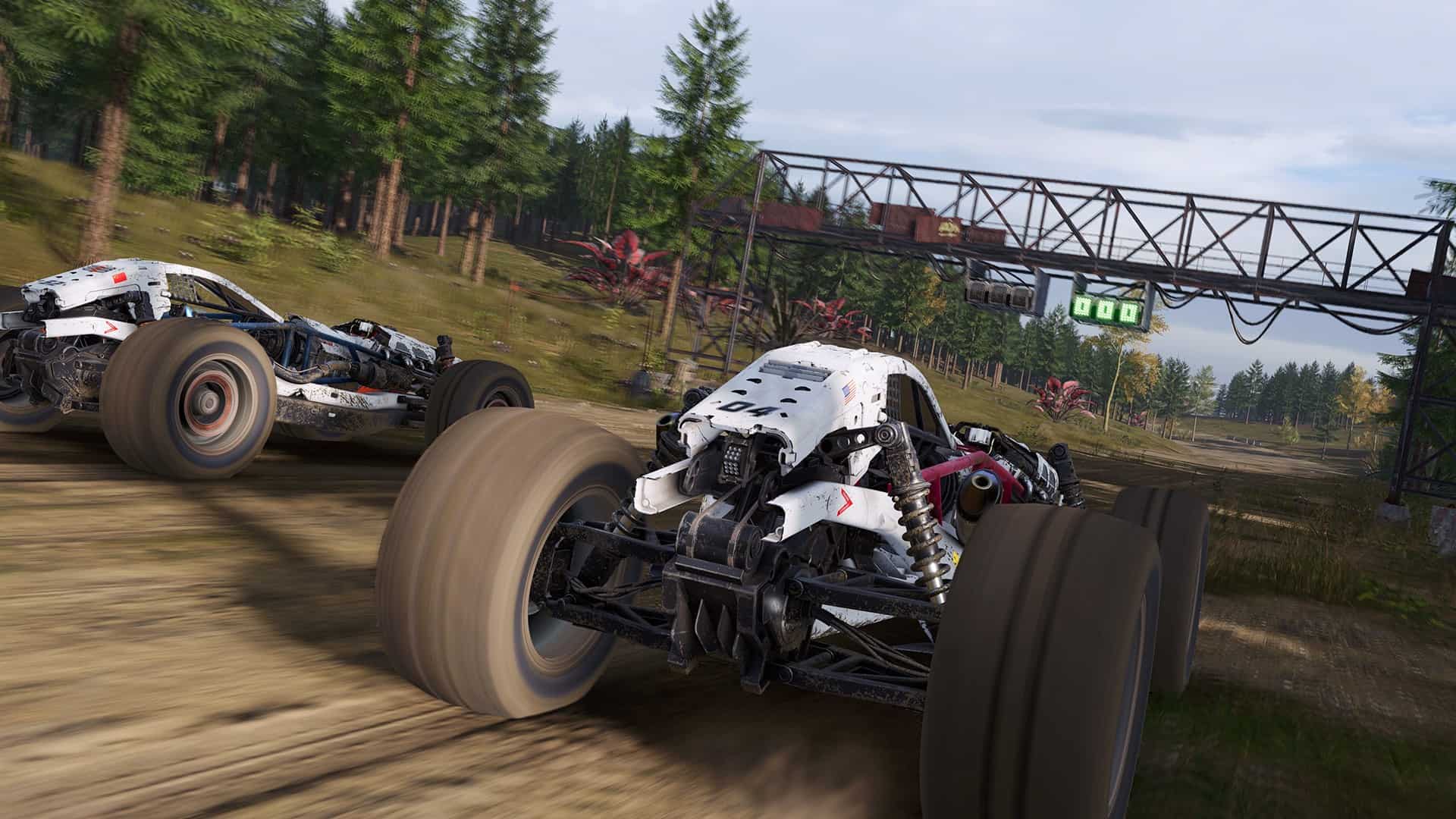 What was once DRAG: Outer Zones, an indie title available in Early Access on Steam by Orontes Games, is now known as ExoCross, the same game with a new title and more in store.
ExoCross is a futuristic off-road racing game with its own in-house developed physics, what is called 4CPT, or 4-way Contact Patch Traction technology. Tires are soft-bodied which gives the futuristic racer a realistic feeling when driving on the various racing surfaces in the title.
WHO IS DEVELOPING EXOCROSS?
The original version of the title was developed in-house by Orontes Games, a German development team led by Christian Folkers and Thorsten Folkers.
With Orontes getting acquired by iRacing back at the end of 2021, Orontes is still the primary developer on the game, but now with iRacing influence, similar to how Monster Games recently released World of Outlaws: Dirt Racing, another team acquired by iRacing.
The team at Orontes has grown since the acquisition to now include new roles for many facets of the game, including "design, engine, art, gameplay, and AI development".
WHAT HAPPENS FOR OWNERS OF THE DRAG: OUTER ZONE EARLY ACCESS?
Per iRacing, "ExoCross will be an automatic upgrade and replacement for DRAG: Outer Zones for PC Early Access users".
Steam users can still get the Early Access title for $29.99. There is also a free demo of DRAG as well.
WHAT ARE THE GAMEPLAY FEATURES FOR EXOCROSS?
In DRAG: Outer Zone's Early Access currently, players can partake in single player challenges, time trials and online multiplayer.
The ExoCross title will have that, with updates and more, plus the addition of AI competition in both Quick Race and Championship modes.
WHEN WILL EXOCROSS RELEASE?
While there is no official date set at this time, iRacing and Orontes Games said that the title is set to release in the Fall of 2023.
WHAT SYSTEMS WILL EXOCROSS RELEASE ON?
ExoCross will be ported over to release on PlayStation 5, PlayStation 4, Xbox One and Xbox Series X|S consoles. The current title DRAG: Outer Zone will be updated to ExoCross for PC via Steam.