We love speculating on which tracks might appear in Assetto Corsa Competizione at Traxion.GG.
Not only are we huge fans of Kunos Simulazioni's official GT World Challenge game, with Traxion's Scottish contingent – John Munro and Ross McGregor – spending thousands of hours battling against some of the best ACC players in the world, but we're also huge motorsport nerds too.
So, when real-world SRO championships began announcing their calendars for 2024 we took note, as it provides hints towards future ACC track additions – something we've speculated on a couple of times in the past.
Remember: to be considered for ACC inclusion, tracks must form part of an SRO-organised series, which means you now have permission to get excited about the prospect of the Nordschleife coming to ACC…
Will it happen though? Check out our thoughts below.
GT World Challenge Europe and GT4 European Series 2024
Hockenheimring
Updated Spa-Francorchamps
Jeddah-Corniche Circuit*
Magny-Cours*
Vallelunga*
The big news for 2024 is that the GTWC Europe and GT4 European Series are visiting Saudi Arabia's Jeddah Corniche Circuit. Is it an example of sportwashing? Yes. Will it rake in a large wad of cash for the organisers and teams? Also, yes. Will the grandstands be filled to capacity? No. Will the racing be utter chaos? Perhaps. 
The high-speed street circuit features walls centimetres off the racing line so expect plenty of intense racing action as 40+ GT3 cars blast along the sand-strewn asphalt, monstering the kerbs while vying for track position.
The circuit currently only appears in the official F1 games for the moment, and due its relative newness is unlikely to feature in ACC. Shame.
Hockenheimring and Magny-Cours are far more likely, however, seeing as they've been used in GTWC championships since 2022 and 2020 respectively. The biggest omission, however, is the updated version of Spa-Francorchamps, which after a re-work in 2022 has new gravel traps and newly re-profiled corners.
Being the unofficial home of GT3 racing and location for the biggest GT3 race in the world – the Spa 24 Hours – the new version of Spa should be a slam-dunk for inclusion in ACC. Alas, there appear to be no plans to update the Belgian venue in-game.
Both the 2024 GTWC Europe and GT4 European Series championships will also feature two test days at Vallelunga on the 19th and 20th of October. Kunos is headquartered at the Italian circuit and an official version of the track appears in Assetto Corsa, so it isn't a stretch to imagine it appearing in ACC, although it's unlikely.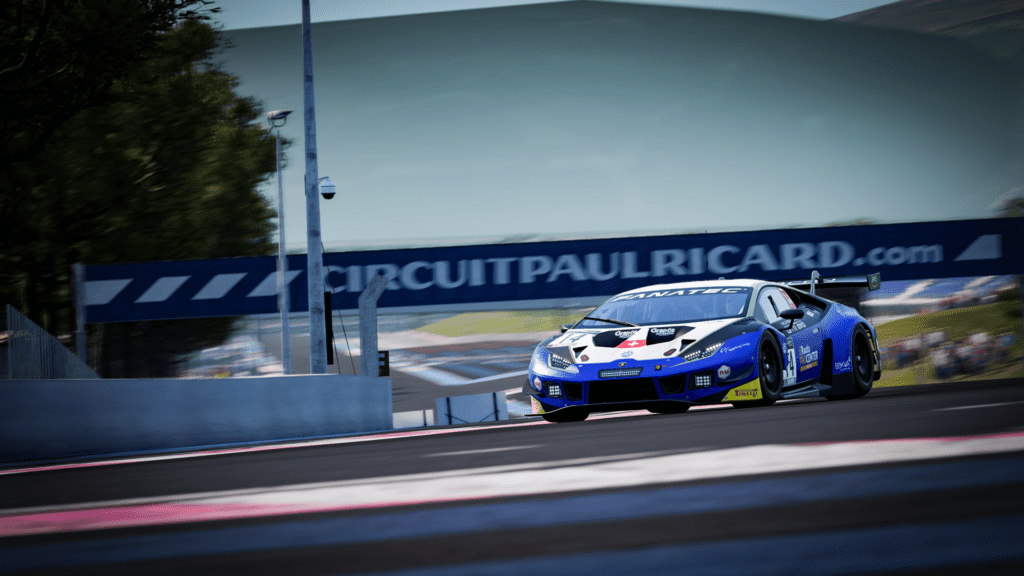 Fanatec GT World Challenge America 2024
Sonoma Raceway
Barber Motorsports Park*
VIRginia International Raceway
Road America
Sebring International Raceway 
Just like last year, we're clamouring after GTWC America's lineup of tracks, with Sebring, Road America, Sonoma and VIRginia International Raceway all much requested by ACC fans.
For 2024, however, Barber Motorsports Park will be on the schedule, adding another cracking circuit to the calendar. Located in Birmingham, Alabama, Barber is a super-quick track with old-fashioned (which is odd, considering the track is only 20 years old) grass run-offs and copious elevation changes – reminding us in many ways of VIR.
Home to the IndyCar championship since 2010, the fearsome Turn 7 complex could throw up plenty of action, especially in the chuckable GT3 cars found in ACC.
Fanatec GT World Challenge Asia 2024
Fuji
Chang International Circuit
Okayama
Sepang
Sportsland Sugo* 
Most of the GTWC Asia tracks from 2023 are still yet to appear in ACC, and the same goes for the provisional 2024 calendar too. There's a change for next year, however, as Sportsland Sugo is set to join the series.
Owned by motorcycle and musical instrument giant Yamaha, Sugo is one of Japan's largest venues; featuring tennis courts, motorcross trails and a kart track across a vast sporting complex located in the hills of Murata.
Although perhaps best known as a motorcycle racing venue, Sugo is home to both of Japan's premier car racing series, Super GT and Super Formula and its lack of run-off provides a stern test for racers.
Fanatec GT World Challenge Australia 2023
CARCO.com.au Raceway (Wanneroo)
Philip Island
Sydney Motorsport Park
Queensland Raceway
Adelaide Parklands Circuit 
The calendar for 2024's GT World Challenge Australia series has yet to be announced, but who can argue against seeing tracks like Philip Island and Sydney Motorsport Park in ACC?
Both are high-speed tests of bravery, with Philip Island's scenic layout remaining largely unchanged over the years. Sydney Motorsport Park – formerly known as Eastern Creek – has been upgraded in recent times, with its elevation changes providing drivers with a rollercoaster ride.
DTM and ADAC GT Masters 2024
Motorsport Arena Oschersleben
Lausitzring
Circuit Zandvoort (updated layout)
Norisring
Sachsenring
Red Bull Ring
Hockenheimring
After some behind-the-scenes machinations this year, SRO now takes care of the technical side of both the DTM and ADAC GT Masters championships.
The chances of seeing any DTM or ADAC tracks in ACC are minimal, however, given that ADAC – Germany's foremost motorsport and automobile association – retains sporting control over both series.
This is a shame, as it would be amazing to drive the anti-clockwise Sachsenring and its incredible four-corner Sternquell-Karthallen section in ACC. We can do without Oschersleben though, thank you… (Two-time BTCC champion John Cleland's favourite track.)
Championnat de France FFSA GT4 2024
Paul Armagnac Circuit of Nogaro
Magny-Cours
Dijon-Prenois
Val de Vienne Circuit
Ledenon 
The French GT4-only series visits some of France's most characterful tracks, with Magny-Cours cropping up again as a strong contender. Dijon-Prenois is another historic Formula 1 venue, with fast and flowing corners making it a driver's dream.
Nogaro and Ledenon (recently added to iRacing) are also storied French sportscar tracks but it's the Val de Vienne Circuit that's probably least well-known to motorsport fans.
The FIA Grade 2 track is a technically tricky layout to master, with plenty of late apexes to catch out the unwary. But it's the two long straights that give the Montmorillon circuit a surprisingly high-speed edge, with GT4s likely to reach speeds of 130mph+.
TC America and GT4 America 2024
The only track missing from TC America and GT4 America's track roster next year is NOLA Motorsports Park. The enormous Louisianan-based venue is a hub for motorsports; replete with a kart track, skid pan and off-road course. The venue also offers other recreational activities, including the upcoming 'zombie paintball' extravaganza. Spooky.
Toyota Gazoo Racing GR Cup North America 2024
Nashville Street Circuit*
If ACC is short of one type of track (except dirt and oval tracks, for obvious reasons), then it's street circuits. So, the Nashville Street Circuit would fill that void nicely.
Run as part of the 'Music City Grand Prix' in 2024, the one-make Toyota Gazoo Racing GR Cup North America sees identical Toyota GR86s run head-to-head in support of IndyCar's 2024 season finale.
The track has quickly become a favourite with fans since its inception in 2021, with competitors crossing the Korean Veteran's Memorial Bridge twice at high speed before negotiating the tight city streets of Nashville.
New for 2024, however, is a revised course that takes in more of the city's downtown area, bringing more racing action directly to the fans.
Fanatec Intercontinental GT Challenge 2024
Nürburgring Nordschleife*
FINALLY. After meme-levels of aimless nonsense from the deepest recesses of social media, the Nordschleife finally became a viable candidate for inclusion in ACC.
Thanks to a collaboration between SRO and ADAC, the Nordschleife is on the calendar for the 2024 Intercontinental GT Challenge series and would surely become the most popular track in ACC if it were ever released.
Kunos created a laser-scanned version of the Nordschleife for Assetto Corsa back in 2015 using its proprietary game engine. Unfortunately, converting it to Unreal Engine 4 isn't just a simple case of copy-paste, especially with a circuit measuring over 13 miles.
One key thing to remember is that Kunos is working on Assetto Corsa 2 for 2024, potentially cutting down development resources for ACC, meaning future updates – if there are any, barring the already announced GT2 cars – will take much longer to produce.
ACC's popularity across PlayStation 5, Xbox Series X|S and PC continues unabated, however, making us hopeful the game will see many more DLC tracks before it finally ceases development.
Which of these tracks would you love to see in ACC in 2024? Give us your favourite picks in the comments below!
*change from 2023 calendar