Tonight is the Grand Final of the Ferrari Esports Series, with three races from Autodromo Enzo e Dino Ferrari – otherwise known as Imola, Barcelona and Mugello. Split into two groups of racers over the past four rounds, tonight is the night where the top 12 from each grid come together to fight it out for a place in the Ferrari Driver Academy Esports team.
Using a bespoke Ferrari 488 Challenge Evo created for Kunos Simulazioni's Assetto Corsa simulator, the Ferrari Esports Series has been going from strength to strength and is now in its third year. Not only has it produced close racing, but also generated huge interest among the sim racing community.
The contenders
The two groups of racers had a lively night of racing at the previous round from Spa-Francorchamps, with Isaac Price and Leonardo D'Alcamo emerging victorious from the Group A and B races respectively.
So, who are the main title challengers for the Grand Final? Undoubtedly former Williams Esports driver Isaac Price will be right up there after showing considerable pace to win three out of four races in Group A, but Kamil Pawlowski and Danilo Santoro have also consistently finished on the podium in every race too.
In Group B, Arnaud Lacombe won two out of the first three races, then he and French compatriot Maxime Batifoulier sat out the fourth race. They'd already secured their place in the Grand Final by this stage, however.
Leonardo D'Alcamo also staked his claim to the top prize with his win at Spa. So plenty of top drivers will be in with a chance to win.
The favourites
We asked Laura Surace, from the Ferrari Esports Communication Department, about the competitiveness of this year's Ferrari Esports Series:
"For sure the competitiveness of this year's series has grown, and in every race, there's always a question mark on who will get the first position, despite the fact that three out of four races in Group A had the same winner. From Group B, Arnaud Lacombe has definitely shown his huge talent with two wins and one second place in three races".
And who does she think is the favourite to win in the Grand Final? "Regarding the dominance shown by Isaac Price, he better watch his back because Lacombe will not be the only one to try to gain the FDA spot! Pawlowski, Santoro, D'Alcamo and Batifoulier won't be watching idly for sure."
So, if we were to pick out a crucial head-to-head battle to look for in the final, we'd say Price versus Lacombe will be a close and intriguing fight. But, as we know, with so many variables and talented drivers in the same race, things don't always turn out as predicted.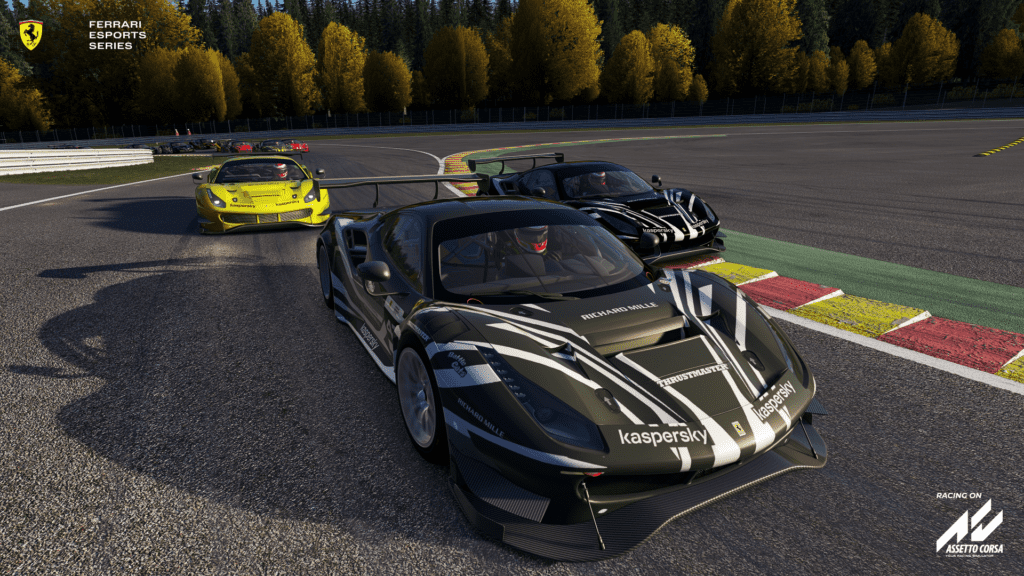 Tune in to the broadcast live on Ferrari's Twitch channel from 19:45 GMT (20:45 CET). Will it be Price or Lacombe? Or will another protagonist emerge to take the win?
Have you been following the Ferrari Esports Series this year? Who do you think will take the coveted spot in the Ferrari Driver Academy Esports Team? Let us know in the comments below.
Pictures courtesy of the Ferrari Esports Series