Despite it almost being the Christmas holiday period, there are no signs of a slowdown at rFactor 2 developers Studio 397. They've announced today a slew of updates to their already existing and released track content in order to make small fixes or bring it up to scratch with other more recently released content.
Some of these fixes are on the graphical side, but others aim to improve the AI performance.
If you're interested in the full log of changes you can find the information on the rFactor 2 website or read on below:
---
Changelog (credit: Studio 397)
Ahead of the festive holidays, the team here at Studio 397 have been working hard to bring a few improvements to some of our official tracks within rFactor 2 – with updates available now for Spa-Francorchamps, Nürburgring Nordschleife, Portland International Raceway, Hong Kong E-Prix and Botniaring.
Circuit de Spa-Francorchamps v1.15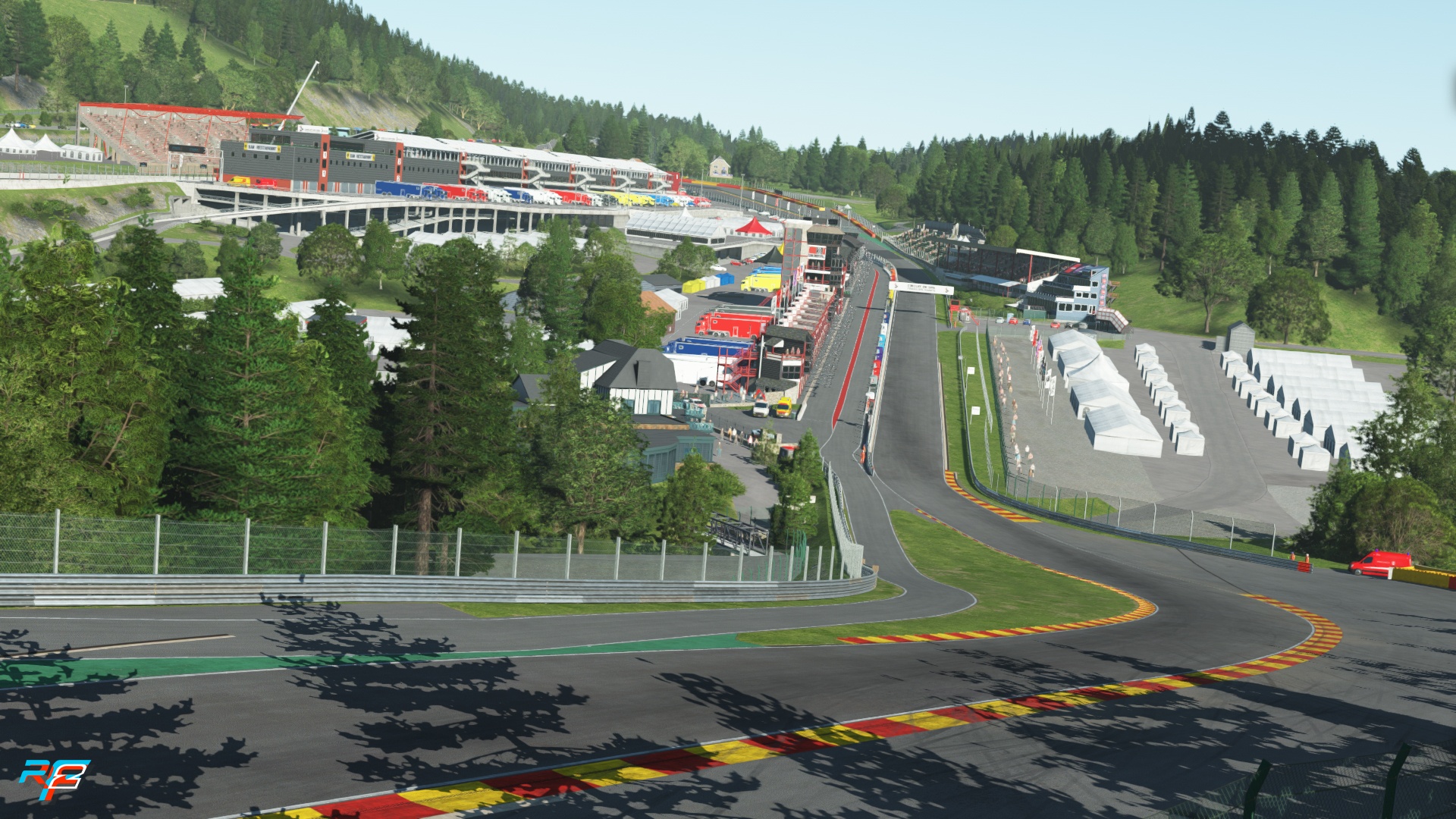 Circuit de Spa-Francorchamps | Steam Store: Click Here
Our flagship European circuit and the latest ribbon of (virtual) tarmac to arrive in rFactor 2. Home of the Belgian Grand Prix, one of the most highly regarded racetracks in motorsport, and put simply an incredible venue for taking out the wide and wonderful selection of cars within rFactor 2 for some adrenaline fuelled action against either the AI or your fellow sim racers.
We released the 7km Circuit de Spa-Francorchamps Circuit back on November 20th to plenty of acclaim from the sim racing community here at rFactor 2 (and quite a bit of pride behind the scenes as well), and now it's been out in the wild for a little while, it feels like a good time ahead of the holidays to revisit the track and add a few updates, details of which you can find below;
Minor Adjustment to Cut Detection to be more Lenient if you don't gain time
Fixed Marshal and Digital Flag Sequencing
Safety Workers visible on all level details to fix flags online
Fixed minor terrain gaps
Fixed Pit Entry to match on screen assets
Reverted Endurance Standing start to GP Grid (Rolling start will begin on Endurance layout and go green over GP start line)
Adjustments to Grass Materials
Fixed a few minor Tree placement issues
Reviewed AIW behaviour into Les Coombes
Made AI slightly more cautious when running side by side
Readjusted Endurance Pit Layout so that there are 50 pit spots for the 80 garages.
Fixed collision mesh on temporary wall on Endurance layout pits
Nurburgring Nordschleife v2.17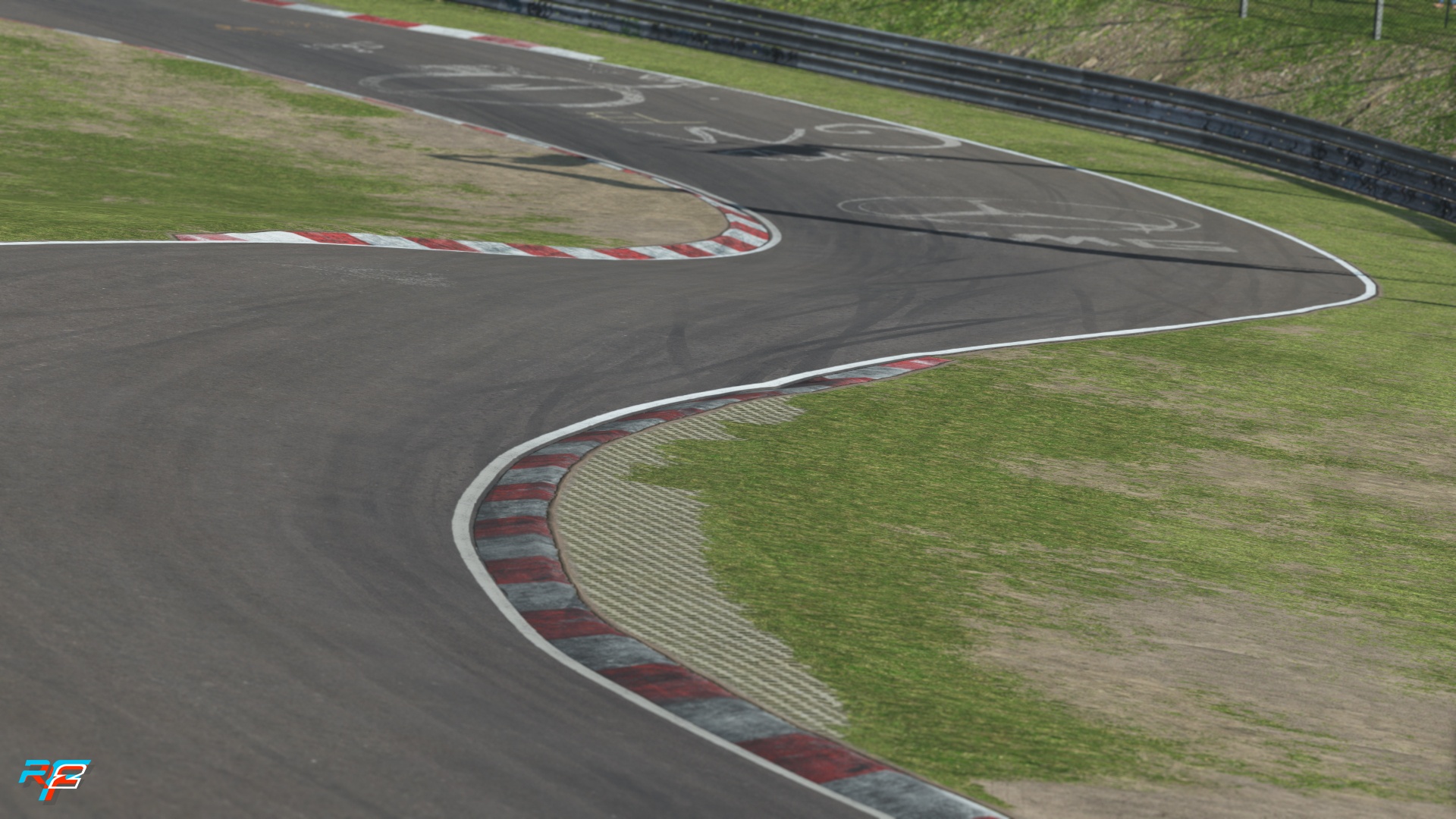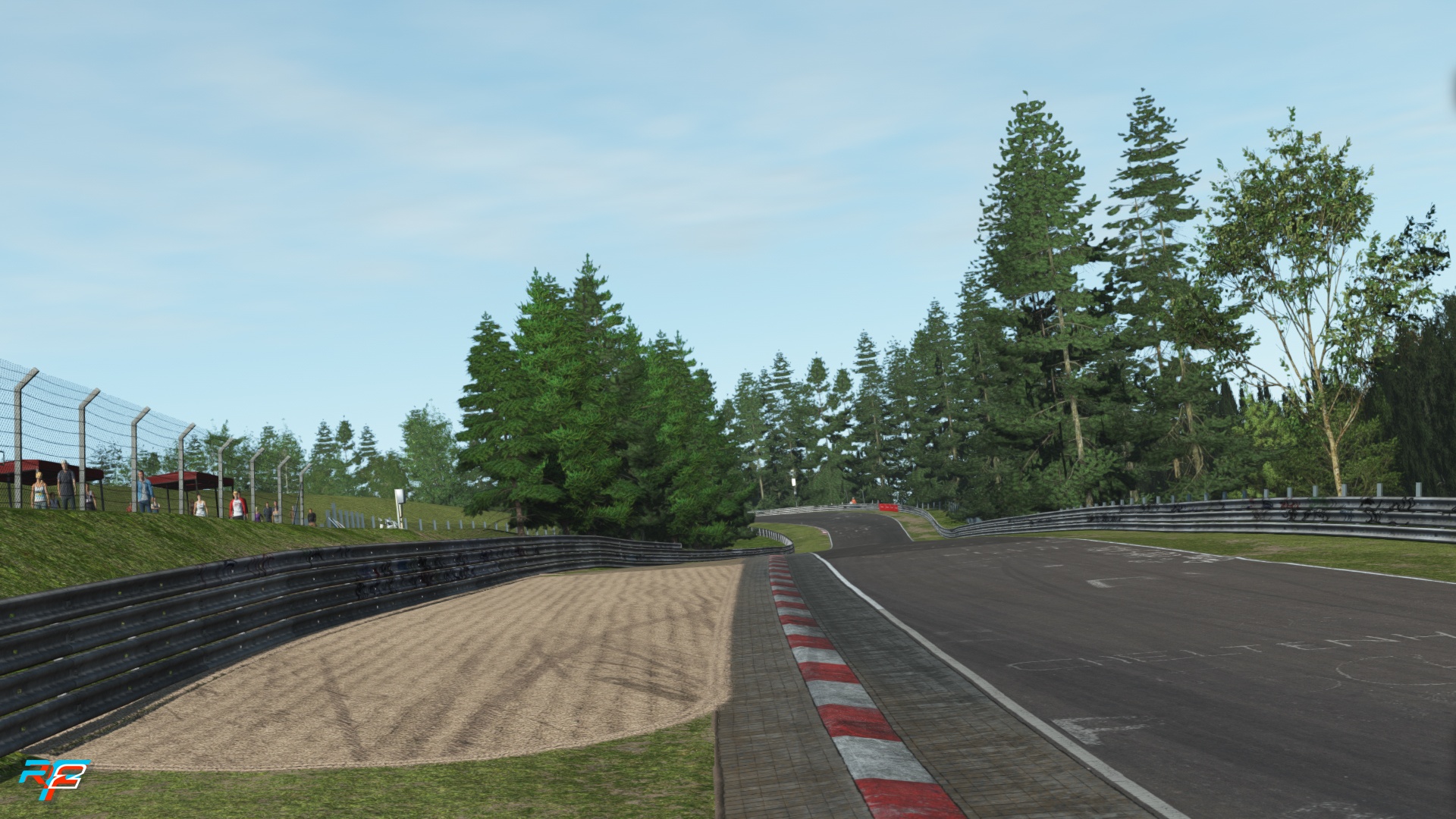 Nürburgring Nordschleife | Steam Store: Click Here
Moving on to another universally loved European track, and arguably the largest and most complex circuit in the entire library of venues within rFactor 2, it's time for our epic Nürburgring Nordschleife to receive another sprinkle of development gold dust to improve your driving enjoyment. Returning curbstones are one of the key areas of improvement in this latest 2.17 build update, however we've also taken the opportunity to sweep over the full 21km of racing tarmac to balance, tweak and improve whole experience of driving on one of the most daunting roads anywhere in motorsport.
Added missing curbs on Nordschliefe
Rebalanced & improvements to all road, terrains & trees materials
Added decals to gravel traps
Optimized trackside terrain meshes
Optimized tyre stack meshes behind tyre canvas
Fixed collision issues on some layouts
Fixed some issues with camping tent placements
Added atmospherics values to GDB files
Some general object lodding optimization
Reviewed some nightlight omni colours
Added default RRBIN settings to WET files
Various minor fixes and tweaks
Portland International Raceway v1.04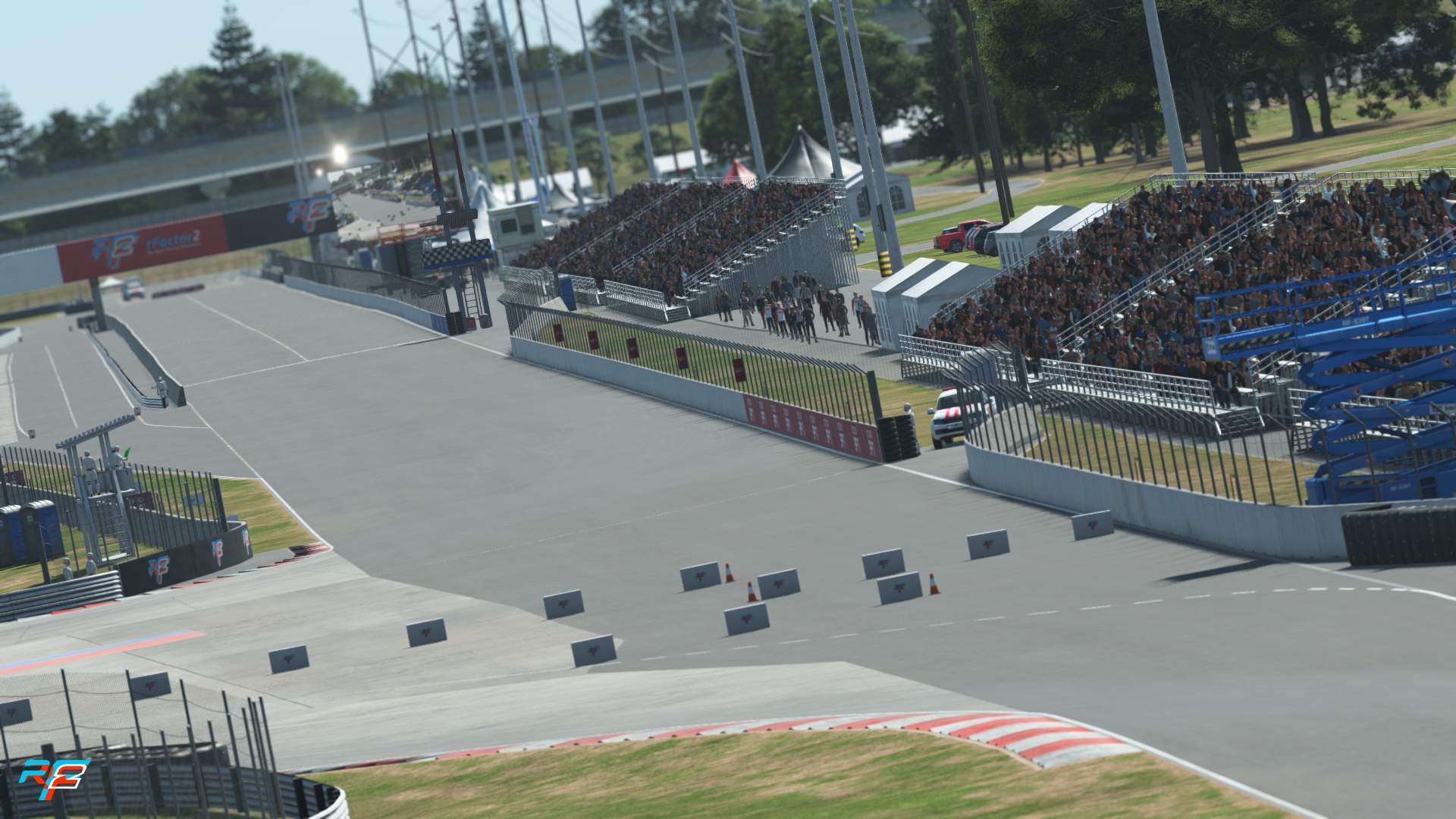 Portland International Raceway | Steam Workshop: Subscribe Here
One of our array of US based circuits and something of an undiscovered gem is the Portland International Raceway circuit in Oregon, USA. Opened in 1960 and host to many top level American motorsport series throughout the years, Portland is a short, sharp and challenging circuit at only 3.2km in length, and with a pleasing mix of high speed sections and clear overtaking opportunities throughout its 12 corners, the track offers an interesting challenge for both high performance and more junior style race cars within the simulation.
Following up on a recent update we deployed back in early December, the track team have again spent some time improving the AI within both layouts of the circuit, details of which can be seen below:
Improved AI lines at final sector in both layouts
Reduced bumpiness of inside fast chicane anti-cut to help reduce AI issues
Hong Kong E-Prix v1.65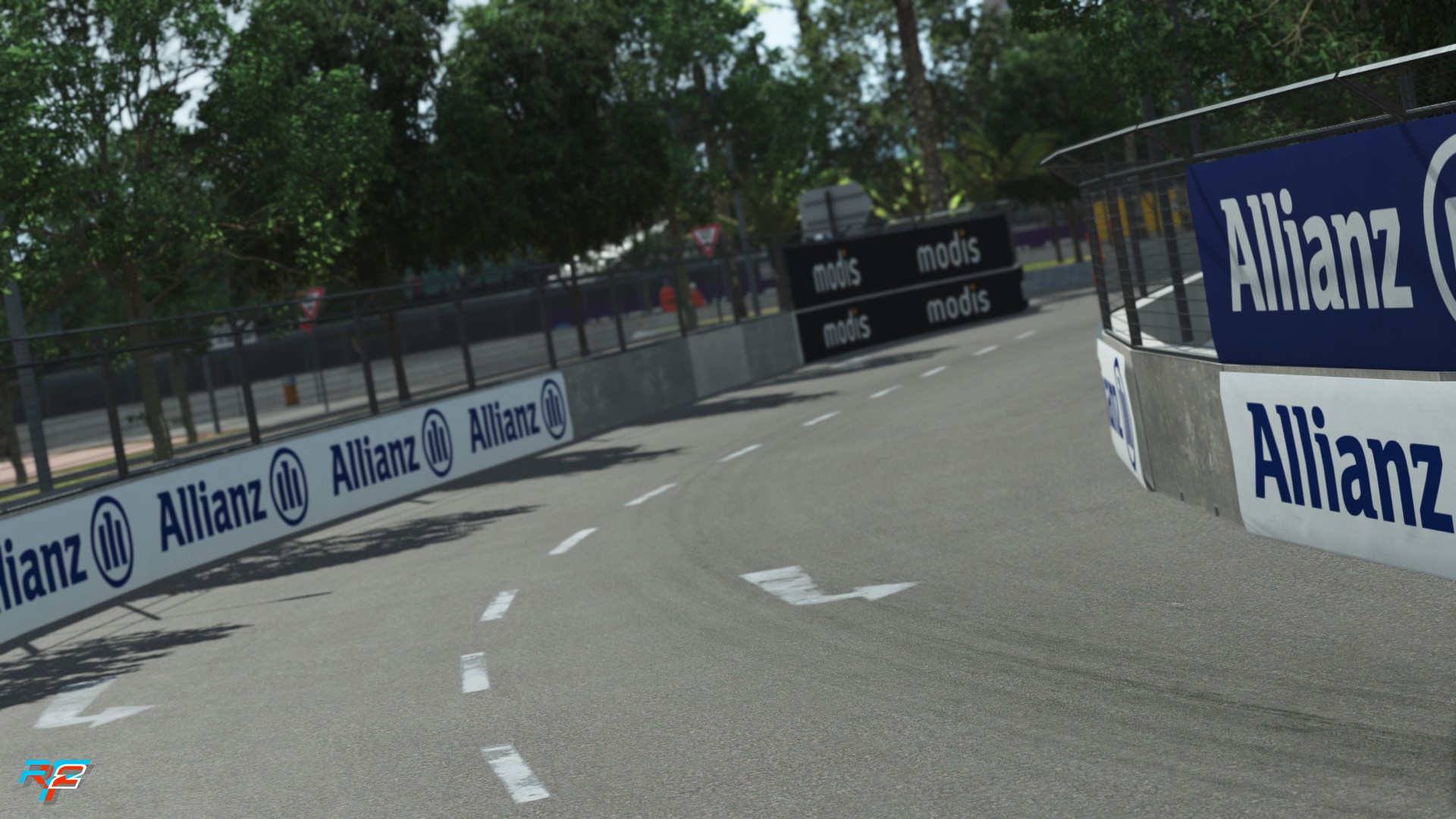 Hong Kong E-Prix | Steam Store: Click Here
The all-electric Formula E series is highly unique in a number of ways, one of which is that the championship runs exclusively on city street circuits throughout the world. Taking to the city allows the possibility for the category to visit many spectacular locations that are simply unavailable to more traditional types of motorized sport. With demanding and tight tracks set against some incredibly dramatic backdrops at key destination cities, the possibilities for visually spectacular racing within rFactor 2 are near endless, as well as offering a very, very different experience for our sim racers to adapt to out on circuit.
We are delighted to have a number of key Formula E tracks within the simulation, and one of our more recent editions, Hong Kong, has been treated to a little review and update today – as some users have been experiencing issues with loading the track in the latest build of rFactor 2. We have identified where these issues exist, and updated the circuit to resolve this problem for the users who have been experiencing the error.
Fixed material errors which will prevent track loading in the latest build
Botniaring v1.05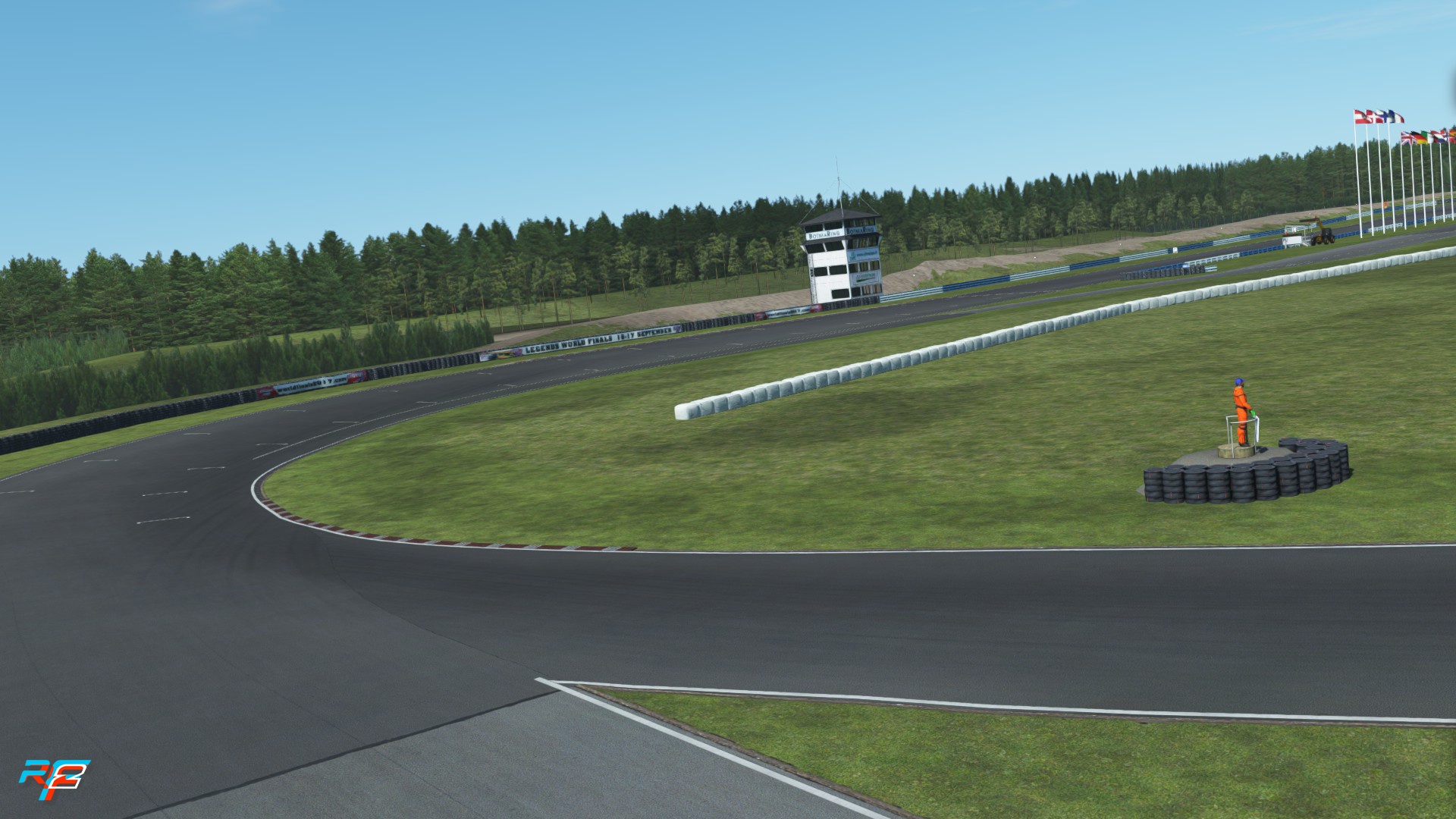 Botniaring | Steam Workshop: Subscribe Here
One of our older circuits within rFactor 2 is the Finnish venue of Botniaring. Probably one of the best circuits you've never heard of, Botniaring is a bit sparse on trackside furniture, but high on entertainment value when out on the circuit. Fast, open, technical in places and presenting plenty of interesting racing opportunities for a variety of different car types, this track certainly packs plenty of interest within its 2.6km layout.
In this update we have added a cut track exploit deterrent, and a collision mesh update.
Collision mesh update.
Last corner hay bale wall and corresponding collision was extended a little, as a countermeasure of cutting exploit.
The track updates are available now, and should download automatically the next time you restart your Steam client.