A full, 2022 up to date, car list for Assetto Corsa Competizione including all 43 GT3, GT4, GTC and TCX class vehicles.
Assetto Corsa Competizione is the official game of the real-world GT World Challenge series, as organised by the SRO Motorsports Group. The main championship is exclusively for GT3 cars, but support series vehicles including GT4, TCX and GTC cars are also included. Single make series like the Ferrari Challenge, Lamborghini Super Trofeo and Porsche 911 GT3 Cup are also represented with their respective models.
We provide a run-down of every car in Assetto Corsa Competizione below.
What is a GT3 car?
GT3 cars are based on mass-produced road-going supercars and sportscars, guided by a set of strict regulations enforced by the Fédération Internationale de l'Automobile (FIA).
The rules allow a number of different engine configurations – albeit only from the manufacturer's own roadcar range – but must be rear-wheel drive and have comparable power-to-weight ratios enforced by a rigid Balance of Performance (BoP) calculation set by the FIA and SRO Group.
GT3 cars have a lot of aerodynamic grip and generally have between 500-600bhp in power, weighing approximately 1200-1300kg. Vehicles can be purchased directly from manufacturers, costing around £500k each.
GT3 cars cater for amateur and professional drivers alike, with driving aids such as Traction Control (TC) and Anti-Lock Brakes (ABS) implemented as standard.
Cars such as the McLaren 720S, Bentley Continental, Porsche 911 and Ferrari 488, among others, have GT3 racing car variants.
GT3 cars in Assetto Corsa Competizione
Aston Martin V12 VantageGT3
AMR V8 Vantage GT3
Audi R8 LMS GT3
Audi R8 LMS EVO GT3
Audi R8 LMS EVO II GT3
Bentley Continental GT3 2015
Bentley Continental GT3 2018
BMW M6 GT3
BMW M4 GT3
Emil Frey Jaguar G3
Ferrari 488 GT3
Ferrari 488 EVO GT3
Honda NSX GT3
Honda NSX Evo GT3
Lamborghini Huracán GT3
Lamborghini Huracán Evo GT3
Lexus RC F GT3
McLaren 650S GT3
McLaren 720S GT3
Mercedes AMG GT3
Mercedes AMG EVO GT3
Nissan GTR NISMO GT3 2015
Nissan GTR NISMO GT3 2018
Porsche 911 GT3R
Porsche 911 II GT3R
Reiter Engineering R-EX GT3
What is a GT4 car?
Much like GT3 cars, GT4s are based on road-going supercar or sportscar models. However, they have much less power and aerodynamic abilities in comparison. These cars are focused towards amateur drivers only, so are less expensive to buy and maintain than their GT3 counterparts.
Cars such as the Alpine A110, Ginetta G55, Mercedes AMG and Porsche Cayman, among others, have GT4 racecar variants. Like GT3s, GT4s have TC and ABS as standard, and are also subject to strict BoP rules to ensure performance parity.
GT4 cars Assetto Corsa Competizione
Alpine A110
AMR V8 VANTAGE
Audi R8 LMS
BMW M4
Chevrolet Camaro R
Ginetta G55
KTM X-BOW
Maserati Granturismo MC
McLaren 570S
Mercedes AMG
Porsche 718 Cayman GT4 Clubsport
What is a GTC car?
GTC is a class of car incorporating single-make series vehicles cars such as the Lamborghini Huracán Super Trofeo, Porsche 911 GT3 CUP and Ferrari 488 Challenge in Assetto Corsa Competizione. ACC puts all these cars into a single, balanced class for online use only, while they also belong to their own, individual classes for offline play.
The Lamborghini Huracán Super Trofeo cars belong to their own ST class in ACC, the Porsche 911 GT3 Cup cars belong to the CUP class in ACC and the Ferrari 488 Challenge Evo car has its own CHL class.
GTC cars in Assetto Corsa Competizione
Lamborghini Huracán Super Trofeo (Also ST class)
Lamborghini Huracán Super Trofeo EVO2 (Also ST class)
Porsche 911 II GT3 Cup (Also CUP class)
Porsche 911 GT3 Cup (992) (Also CUP class)
Ferrari 488 Challenge Evo (Also CHL class)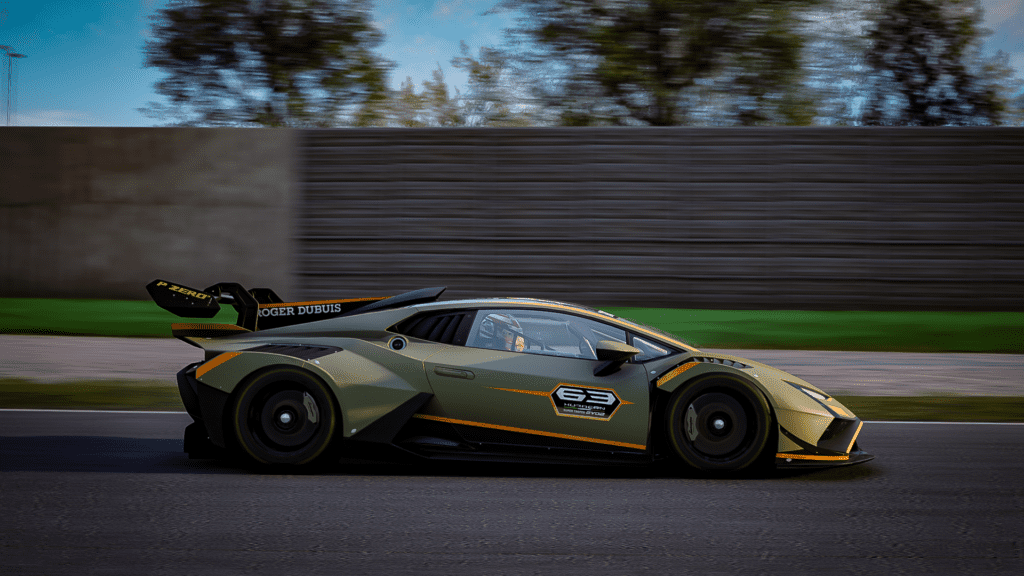 What is a TCX car?
TCX is a class of car used in the GTWC America-supporting TC America championship. The cars in TCX are more production based than GT3 or GT4 so are generally slower and cheaper to buy and run.
Due to their lower power and costs, these cars are focused towards amateur drivers.
TC America commonly features hot-hatch and less powerful sportscars compared to GT3 and GT4, but the TCX subdivision is dominated by BMW's M2 CS Racing car.
The BMW M2 CS Racing is the only TCX car currently available in ACC right now.
TCX cars in Assetto Corsa Competizione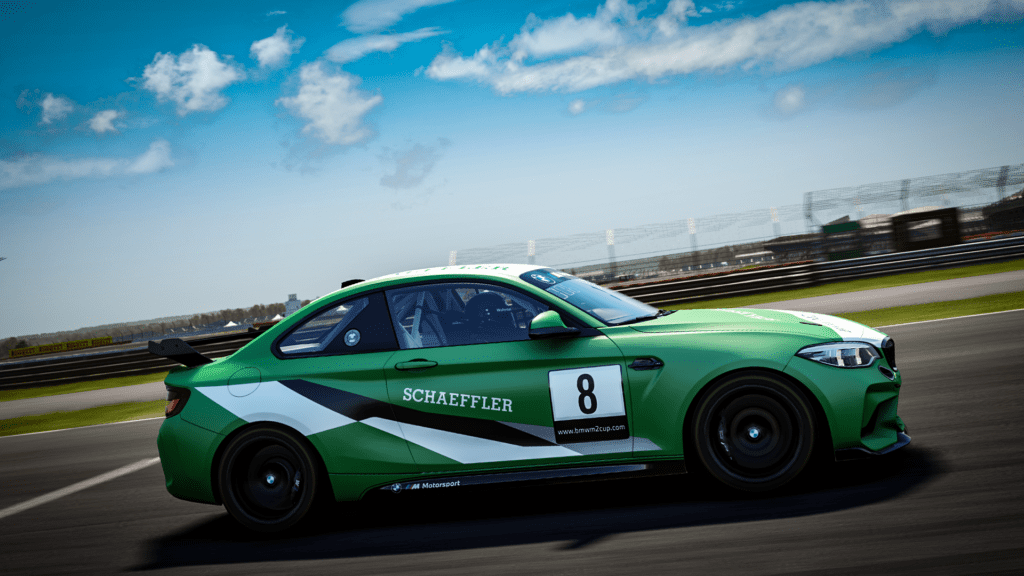 How many cars are in Assetto Corsa Competizione?
Including all model variations and Evo versions, there are currently 43 different cars in Assetto Corsa Competizione (as of 11th May 2022).