The Automobile Club de l'Ouest and Motorsport Games have announced the teams entered for the full 2022-23 Le Mans Virtual Series, incorporating the 24 Hours of Le Mans Virtual.
Once again, 40 crews will line up, each with four drivers across the five-round championship. The field is split between 24 LMP cars and 16 GTE entries.
This season, there will be car manufacturer-backed squads from seven brands: Alpine, AMG, Brabham, BMW, Ferrari, Ford and Porsche entries, with the latter stepping up to the top LMP category for the first time.
There is also a factory entry by Aston Martin race car manufacturers Prodrive, and the real-world team supported Floyd Vanwall-Burst. Several other entries are also affiliated with real-world FIA World Endurance Championship teams such as GR Vector eSport, Panis Racing, D'Station Racing, Project 1 by Dörr Esports and ARC Bratislava.
These will take the fight to the very best sim racing teams in the world such as reigning champions Team Redline, Romain Grosjean's eponymous R8G, YAS Heat and Proton Coanda Esports.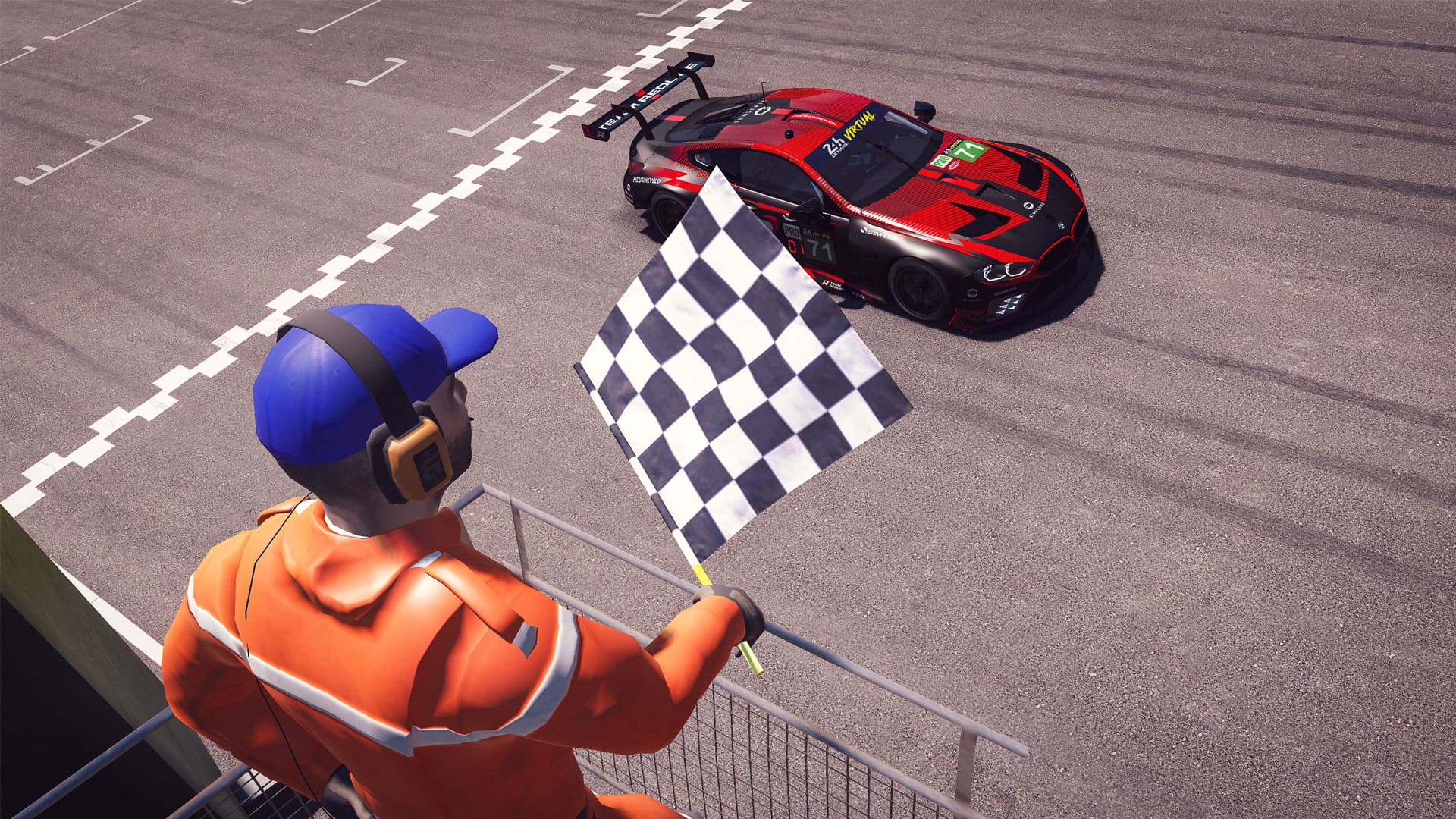 Elsewhere, former Formula 1 driver Alex Yoong's SEM9 Axle Sports return after an astounding fourth-place overall in the 2022 24 Hours of Le Mans Virtual. Oracle Red Bull Racing are also present, this time with a GTE Porsche, while Williams Esports will have two affiliated entries in the LMP category.
15 different nations are represented on the team entry list from Europe, the USA, Africa and the Far East. The Mexico Racing Team will field a driver line-up exclusively from their nation, while Inspeed Racing is expected to enter a Chinese squad.
The first round is held on 17th September and will be broadcast live online, with the Traxion.GG YouTube, Facebook and Twitch channels some of the places you watch the action. Qualifying and the associated Le Mans Virtual Cup race will also be live on the 16th.
Those are just the highlights, the full team entry list can be found on the Le Mans Virtual website or below. The full driver line-up will be unveiled on Monday 12th September 2022 during a preview broadcast.
2022-23 Le Mans Virtual Series team entry list
LMP
Team Redline – #1
Team Redline – #2
Floyd Vanwall-Burst – #4
Williams Esports – #5
R8G ESPORTS – #8
Pescarolo Esport Monaco – #16
R8G ESPORTS – #18
Porsche Coanda – #20
SEM9 Axle Sports – #21
Rocket Simsport – #22
Porsche Coanda – #23
YAS HEAT VELOCE – #28
Mexico Racing Team – #29
Alpine Esports – #36
ARC Bratislava – #44
AMG Team Williams Esports – #53
Brabham Esports – #62
AMG Team Petronas Esports – #63
Panis Racing Team – #65
GR Vector eSport – #86
Arnage Competition – #100
GR Vector eSport – #101
Nextview Vanwall-Burst – #444
Team Fordzilla – #966
GTE
MAHLE Racing Team – BMW M8 GTE – #10
Project 1 by Dörr Esports – Porsche 911 RSR GTE – #11
Inspeed Racing – Porsche 911 RSR GTE – #25
Scuderia Ferrari Velas Esports Team – Ferrari 488 GTE – #51
Satellite Racing – Aston Martin Vantage GTE – #64
SIMMSA Esports – Ferrari 488 GTE – #66
BMW Team Redline – BMW M8 GTE – #71
Proton Coanda Esports – Porsche 911 RSR GTE – #77
Proton Coanda Esports – Porsche 911 RSR GTE – #88
BMW Team BS+COMPETITION – BMW M8 GTE – #89
Prodrive FYRA Esport – Aston Martin Vantage GTE – #95
Oracle Red Bull Racing – Porsche 911 RSR GTE – #99
P1 Esport – Porsche 911 RSR GTE – #111
SIM Maranello – Ferrari 488 GTE – #26
D'station Racing – Aston Martin Vantage GTE – #777
R8G ESPORTS – Ferrari 488 GTE – #888
2022/23 LE MANS VIRTUAL SERIES CALENDAR
Round 1 – 8 Hours of Bahrain, Bahrain – 17th September 2022
Round 2 – 4 Hours of Monza, Italy – 8th October 2022
Round 3 – 6 Hours of Spa, Belgium – 5th November 5 2022
Round 4 – 500 Miles of Sebring, USA – 3rd December 2022
Round 5 – 24 Hours of Le Mans Virtual – 14th-15th January 2023